Greenhouse Shade Cloth Information


Aluminet Shade Cloth Structures
Suspension Shade House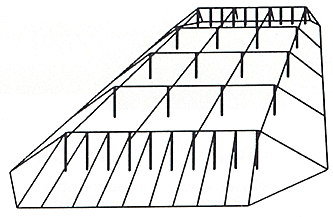 Up to 16.66' (5m.) between support rows.
12' Wide Bays (3.66m.)


Fully Framed Shade House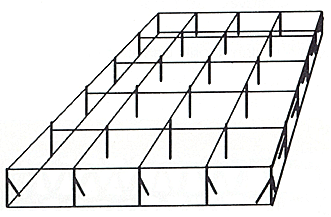 Bays up to 14.5' (4.5m.) wide.


Shade Values
30%, 40%, 50%, 60%, 70%, 80%, 90%
Stock Color: Black
Also Available: Green, Blue, Pearl White, Brown, Red, Violet
Black Shade Cloth
Classic multi-purpose shade in a wide variety of shade values is ideal for every application. Black color naturally resists the sun's harmful U.V. Radiation for many years of satisfactory performance. A large selection of widths in stock makes it easy to choose the right size for your application.
White Shade Cloth
White shade cloth offers reduced heat build up thanks to reflection of the suns powerful radiation. Diffusion of light underneath white shade cloth is also improved. Use also for decorative applications, including garden centers, patios, parking structures, etc.
Green Shade Cloth
The shade cloth of choice for nursery and other decorative and agricultural applications, including windscreens, temporary fencing, privacy screens, tennis court windbreaks and more.
Aluminet® - "Cool Shade" Cloth
Maximum radiation reflection on both sides night and day. Substantially reduces heat buildup in greenhouses, skylights, patios and more.
Bright, shiny appearance also maximizes light diffusion underneath, improving plant growth. Also ideal for retail garden centers thanks to its cooling and "high tech" appearance.